Featured Item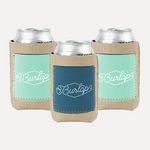 Burlap Little Buddy Can Holder with Neop...
Burlap/Neoprene Can Insulator with Neoprene Pocket. Complies with Prop 65. 3 3/4" W x 5 1/8" H
$1.78 - $2.51
Welcome!
For over fifty years the J.T. Lovell Company has been combining creativity with reliability to source and deliver promotional products...on target, on time and on your terms.

So,whether you're a long-time customer, or are just browsing, we welcome you to our site!

If you're looking for product ideas or information, before you "google it" we invite you to Lovell It a couple of different ways: Click on the "Search" button towards the top of the page. This will open the door to over 600,000 products. Too many? Then click on the "Links" button; this will let you visit the sites of our core group of suppliers.Too busy? Then contact us, tell us what you have in mind and we'll do the looking for you.
Inventory Blowouts
Savings: Up to 70% off. Fast turn around: Next day shipment on most items. Low minimums: As few as 12 pieces.